Benefits of animal physiotherapy
Physiotherapy can be of enormous benefit for animals, the same as it for humans. Physio aids in faster recovery from surgery, trauma, sports injuries, and age related complaints.
We treat a wide variety of conditions: spinal and neurological, athletic injuries, arthritis, acute and chronic back injuries, orthopaedic cases (such as hip and elbow dysplasia, knee injuries), pre and post surgery, and age related problems.
The aim is always to alleviate pain ,restore to optimum function and regain as much fluid, pain free movement as possible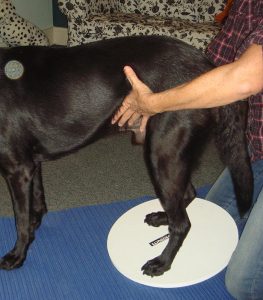 Our Physiotherapy Services
Many treatment modalities are suitable for both humans and animals. Animal physiotherapists determine what techniques are effective and safe (or not suitable) for your companion.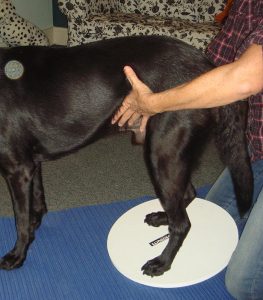 Mobilisation & Stability
We choose from many different massage techniques and specific stretches for your animal's condition. We choose the style and intensity suited to your animal's needs, age and personality.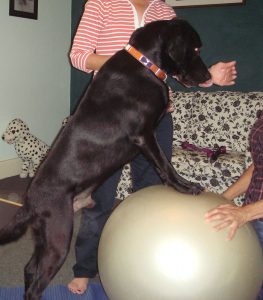 Strengthening & Balance
We need good balance and coordination to avoid injury and relapse.After any trauma, surgery..or just inactivity, we automatically lose our sense of balance and core strength, and we need to actively retrain to get it back.
Rehabilitation & Recovery
Having a rehabilitation plan for your animal will help them recover from any injury or surgery quickly and avoid recurring complications and injury in the future. 
Caring hands on approach
Animal physiotherapists choose techniques specific to the needs of our clients. For example, Neuromuscular stimulation, dry needling (acupuncture), hot and cold therapy, hydrotherapy, appropriate movement and exercise, balance and postural correction, myofascial release.
We also offer alternative treatments
Holistic therapies such as Bowen, Reiki, homeopathy, and Craniosacral technique may also be of benefit to your animal and can be used in conjunction with more mainstream approaches.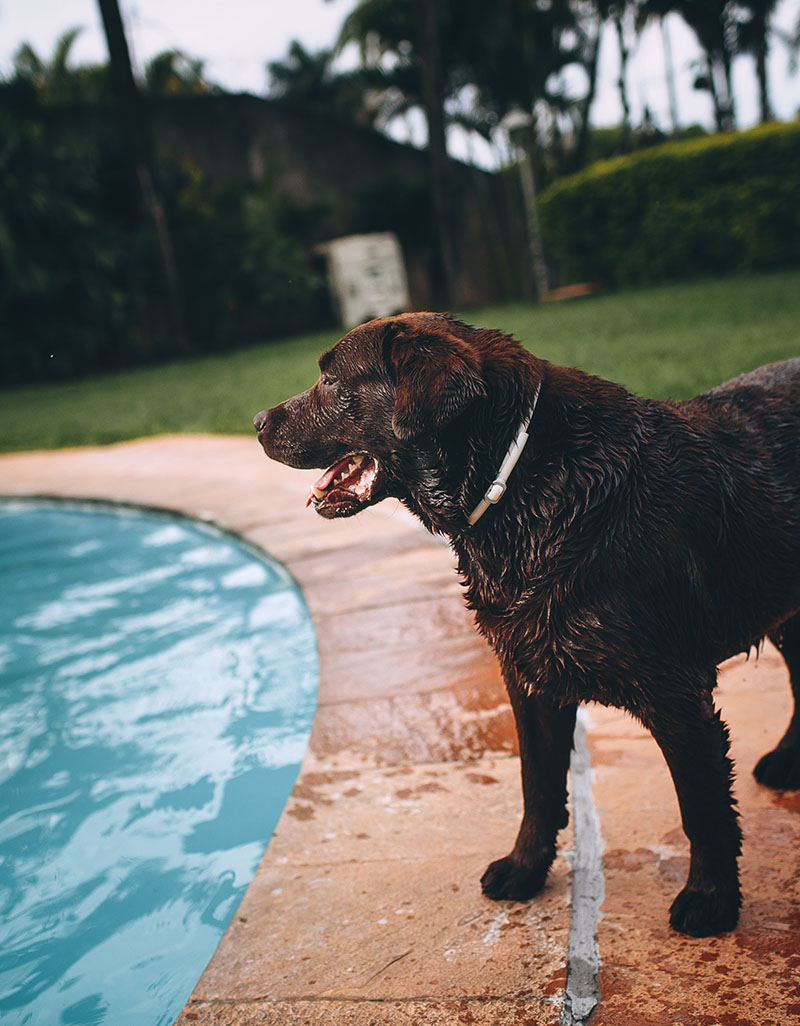 Hydrotherapy
Hydrotherapy is exercise or therapy involving water, this can be swimming, wading, an underwater treadmill (walking on a treadmill, through water), even in a bathtub, large sink or children's wading pool (for small dogs!). The buoyancy, warmth and resistance of water takes stress off painful or weak joints and limbs, whilst allowing the animal to exercise. Muscle strength & mobility can be regained relatively quickly after injury, surgery or neurological damage.
Hydrotherapy is an excellent way of improving strength & endurance for canine athletes; it offers a cross-training effect, using muscles differently to gravity based exercise.
Water based exercise is wonderful for most dogs: "normal" dogs that just need exercise to maintain or regain fitness, obese dogs needing to lose weight, regain health and fitness, elderly dogs that need gentle, safe but effective exercise
Swimming and wading through water ( totally weightless vs partial weight bearing) are different forms of exercise and have different benefits and cautions. While they are both terrific forms of exercise, they are not suitable for all conditions, ages or different stages of rehabilitation. Your physiotherapist will help you choose the correct exercise for your animal's condition. As for people, exercise programmes are updated as your pet progresses.
Kristine has been a physiotherapist all of her working life… so a few decades!
Her first two practices with people were very hands on, focussing on manual treatment, acupuncture, exercise regimes.
Kristine has a Physiotherapy degree from Cumberland College, Masters degree in Animal Physiotherapy from Queensland University in 2004, Acupuncture Diploma from Acupuncture Colleges in Sydney and Acupuncture (dry needling) Certificates through the Physiotherapy association.
She is a qualified pilates and yoga teacher and loves dancing, horse riding, tennis and dog walks. To Kristine, movement is an essential key to living a long and fulfilling life.
Continuing education is essential. Kristine has studied with many other specialist physiotherapists, animal physiotherapists, acupuncturists, movement educators.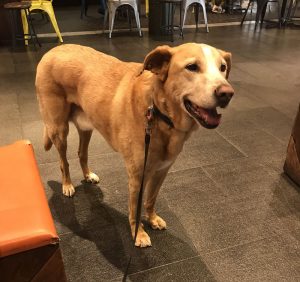 Love the oldies!
So many people ring and say 'not sure if you can do anything, my dog is slowing down" or, "he's going in the back legs" or "she's not so keen on her walks anymore". There are so many things we can do for older dogs. Helping the owners understand how to make things easier for their ageing companion, modifying the home environment, a suitable exercise plan, hands on treatment, teaching owners simple stretches and massage..these are just the basics that can help enormously.
"Kristine is one of the most thoughtful, caring, supportive and generous animal health practitioners I have come across.
Our cattle kelpie cross suffered paralysis following an attack by a vicious dog. He was thirteen years old. Following life saving surgery at Sydney's Small Animal Specialist Hospital and extraordinary follow up care at Seaforth Veterinary Hospital, we visited Kristine at Sydney Animal Physiotherapy for our boy's rehabilitation.
With Kristine's gentle advice and support and her practical treatment using a range of therapies, within three months our boy was able to walk unsupported again and within another six months he could wag his tail. He continued in great health for another two years, when at the age of fifteen, his back legs began to fail. Again with Kristine's gentle advice and support and some invaluable assistance measuring him for size, we fitted a wheelchair that he used with enormous enthusiasm for his daily walks. Eventually he succumbed to lymphoma at the age of sixteen and a half years.
Kristine only spent brief moments in time with our beautiful dog in those three and a half years, but in those moments she helped him learn to walk again, once on his own and once again in a wheelchair. Kristine's impact on his life and of course our lives was extraordinary. We cannot thank her enough."

Your Animal's Wellbeing and Mobility is Our Mission
Subscribe to our Newsletter