Newcastle, Central Coast and Sydney
Animal Physiotherapy
Committed to the Mobility and Wellbeing of Your Animals
For an appointment call Kristine
Why Animal Physiotherapy?
Physiotherapy can be of enormous benefit for animals, the same as it for humans. Physio aids in faster recovery from surgery, trauma, sports injuries, and age related complaints.
We treat a wide variety of conditions: spinal and neurological, athletic injuries, arthritis, acute and chronic back injuries, orthopaedic cases (such as hip and elbow dysplasia, knee injuries), pre and post surgery, and age related problems.
The aim is always to alleviate pain ,restore to optimum function and regain as much fluid, pain free movement as possible.
Each patient is an individual. We work with you to formulate a program that suits you and your animal.
Choosing the right treatment
We start with a veterinary diagnosis followed by our own assessment, which includes a thorough history taking, gait assessment and palpation.
Treatment
We choose techniques, such as stretching, soft tissue release, trigger point therapy, dry needling, postural correction, suitable exercise/movement plan and any other treatments as required.
Home care instructions
So you know exactly how to care for your pet after treatment we take as much time as necessary to teach you any home care, exercises, and discuss concerns and expectations.
Our physiotherapy Services
Many treatment modalities are suitable for both humans and animals. Animal physiotherapists determine what techniques are effective and safe (or not suitable) for your companion.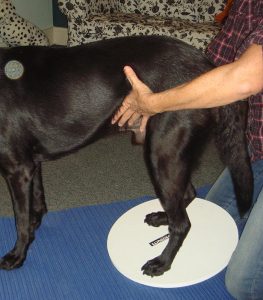 Mobilisation & Stability
We manipulate joints, massage and stretch muscles and ligaments, and design a programme to suit your animal's condition, age and temperament.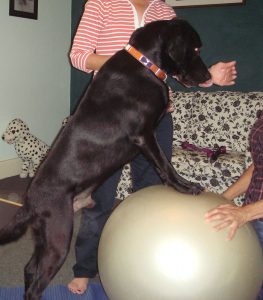 Strengthening & Balance
We need good balance and coordination to avoid injury and relapse. After any trauma, surgery or just inactivity, we automatically lose our sense of balance and core strength, and we need to actively retrain to get it back.
Rehabilitation & Recovery
Having a rehabilitation plan for your animal will help them recover from any injury or surgery quickly and avoid recurring complications and injury in the future. 
Caring hands on approach
Animal physiotherapists choose techniques specific to the needs of our clients. For example, manipulation, neuromuscular stimulation, dry needling (acupuncture), hot and cold therapy, hydrotherapy, appropriate movement and exercise, balance and postural correction, myofascial release.
We also offer alternative techniques
Holistic therapies such as Bowen, Reiki, homeopathy, and Craniosacral technique may also be of benefit to your animal and can be used in conjunction with more mainstream approaches.
"We have been seeing Kristine for a few years now and have found her to be amazing! Kristine has a great way not only with dogs but their worrying owners as well. 
Tilly is always so happy to see her and she loves physio and acupuncture sessions. More importantly her improvements after seeing Kristine provide us with so much reassurance.
Really happy with how Kristine manages Tilly, she has a great way with dogs. Tilly is always really relaxed in her session and usually falls asleep during her massages and acupuncture. 
We can tell Kristine really cares about Tilly and this is so very important to us. She is a great therapist who takes the time to listen and get to know you and your pet and all her (your) issues. "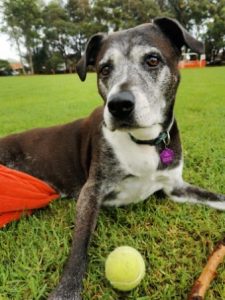 Kristine has been a physiotherapist all of her working life… so a few decades!
Her first two practices with people were very hands on, focussing on manual treatment, acupuncture, exercise regimes.
Kristine has a Physiotherapy degree from Cumberland College, Masters degree in Animal Physiotherapy from Queensland University in 2004, Acupuncture Diploma from Acupuncture Colleges in Sydney and Acupuncture (dry needling) Certificates through the Physiotherapy association.
She is a qualified pilates and yoga teacher and loves dancing, horse riding, tennis and dog walks. To Kristine, movement is an essential key to living a long and fulfilling life.
Continuing education is essential. Kristine has studied with many other specialist physiotherapists, animal physiotherapists, acupuncturists, movement educators.
Much like humans, many dogs enjoy having a massage. It's a great way to bond with your dog and can be relaxing for both of you. Massage can help your dog recover from injuries and surgery, and it can also be preventative... you can detect areas of tightness, soreness,...
"We have been sending clients to Kristine for 10 years! She is fabulous and helps with numerous aliments. We can not recommend her enough. Give her a go."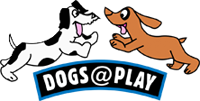 Your Animal's Wellbeing and Mobility is Our Mission
Home Visits Available in Newcastle, Central Coast and Sydney
Subscribe to our Newsletter