Kristine has been a physiotherapist all of her working life… so a few decades!
Her first two practices with people were very hands on, focussing on manual treatment, acupuncture, exercise regimes.
Kristine has a Physiotherapy degree from Cumberland College, Masters degree in Animal Physiotherapy from Queensland University in 2004, Acupuncture Diploma from Acupuncture Colleges in Sydney and Acupuncture (dry needling) Certificates through the Physiotherapy association.
She is a qualified pilates and yoga teacher and loves dancing, horse riding, tennis and dog walks. To Kristine, movement is an essential key to living a long and fulfilling life.
Continuing education is essential. Kristine has studied with many other specialist physiotherapists, animal physiotherapists, acupuncturists, movement educators.
 More about Kristine
My family has always been home to many species… dogs, cats, birds, guinea pigs, and we were always bringing strays and injured creatures home for mum to take care of. Although I chose physiotherapy as my profession,I always felt I should have been a vet. So, when Canadian and British physiotherapists started offering animal physiotherapy courses in Australia, from 1999, I was immediately hooked. This training enabled me to combine a love of animals, exercise and physiotherapy expertise.
A Masters Degree in Animal Physiotherapy at Queensland University developed from these early beginnings. It was a brilliant 2 year education.Our teachers were mainly veterinarians and specialist physiotherapists, and one of the main aims was determining how we apply what we know about treating humans to animals.
I do believe we are all meant to move as well as we can, as long as we can, and I am thrilled to be able to help achieve this with my clients, whether they have 2 legs, 4 legs or wings.
I particularly love treating older animals…they respond so well to a little attention, change in exercise plan, manual treatment. I have a 16 year old spoodle, Danny, who runs like a 2 year old, a 16 year old cat, who is up and down the stairs all day, and my horse made it to the age of 37…we were riding till age 32.
I am grateful for the ability to recognise what I need for my own wellbeing and feel I am able to advise clients on what might be helpful for them or their animal at any particular time. Physiotherapists generally have such a big bag of skills to draw from..mobilising joints, massage, dry needling, correct exercise, electrotherapy, alternative therapies, referring on to other specialists or practitioners ..perhaps our skill is selecting the right combination for our client, and modifying that recipe with the client's progress.
"Kristine Edwards has cared for my 13 year old dog 'Harry' with various services ranging from hydrotherapy sessions and physio, acupuncture and dry needling. Kristine's professional knowledge is outstanding and her exercises and advice are easy to follow and adapt in a busy life at home. Harry lights up when he sees Kristine and always shows improvement after our sessions."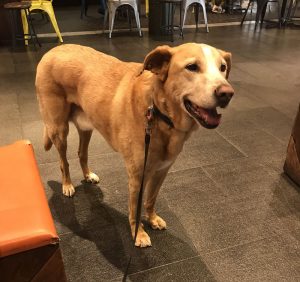 "We have been seeing Kristine for a few years now and have found her to be amazing! Kristine has a great way not only with dogs but their worrying owners as well. 
Tilly is always so happy to see her and she loves physio and acupuncture sessions. More importantly her improvements after seeing Kristine provide us with so much reassurance.
Really happy with how Kristine manages Tilly, she has a great way with dogs. Tilly is always really relaxed in her session and usually falls asleep during her massages and acupuncture. 
We can tell Kristine really cares about Tilly and this is so very important to us. She is a great therapist who takes the time to listen and get to know you and your pet and all her (your) issues. "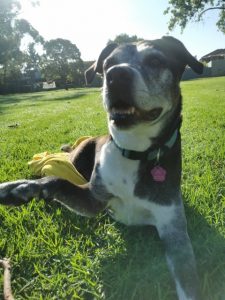 Your Animal's Wellbeing and Mobility is Our Mission
Subscribe to our Newsletter