Sydney Animal Physiotherapy
Committed to the Mobility of Your Animals
For an appointment call Kristine
Like humans, animals benefit from physio too
Physiotherapy can be of enormous benefit to animals, the same as it is for people. Physio aids in quicker recovery from
surgery, injury, trauma, old age related conditions, sports injuries.
The aim is always to alleviate pain, restore to optimum function and as much fluid, pain free movement as possible.
How we work with your animal
Each patient is an individual. We work with you to formulate a program that suits you and your animal.
Choosing the right treatment
Choosing the right treatment for your animal is essential for positive results. We start with a veterinary diagnosis, then our own assessment, involving gait analysis and palpation.
Treatment
We choose techniques, such as stretching, soft tissue release, trigger point therapy, dry needling, postural correction, suitable exercise/movement plan and any other treatments as required.
Home care instructions
So you know exactly how to care for your pet after treatment we take as much time as necessary to teach you any home care, exercises, and discuss concerns and expectations.
Our Physiotherapy Services
Many treatment modalities are suitable for both humans and animals. Animal physiotherapists determine what techniques are effective and safe (or not suitable) for your companion.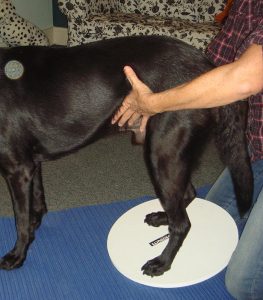 Massage & Stability
We choose from many different massage techniques and specific stretches for your animal's condition. We choose the style and intensity suited to your animal's needs, age and personality.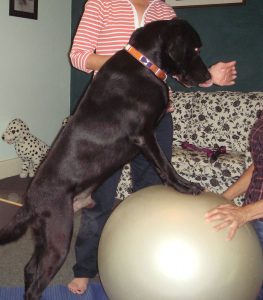 Strengthening & Balance
Balance, strengthening and coordination exercises are designed to restore optimimum health and movement for best quality of life.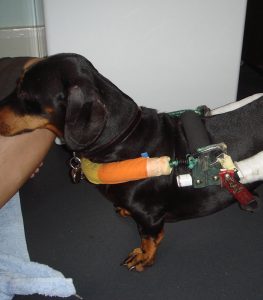 Rehabilitation & Recovery
Having a rehabilitation plan for your animal will help them recover from any injury or surgery quickly and avoid recurring complications and injury in the future. 
Choosing the right treatment
Animal physiotherapy involves treatments which are prescribed according to the condition of your animal. For example, Neuromuscular stimulation, dry needling (acupuncture), hot and cold therapy, hydrotherapy, appropriate movement and exercise, balance and postural correction, myofascial release.
We also offer alternative treatments
Holistic therapies such as Bowen, Reiki, homeopathy, and Craniosacral technique may also be of benefit to your animal and can be used in conjunction with more mainstream approaches and balance and coordination exercises that are designed especially for your friend. 
Kristine has been a physiotherapist all of her working life… so a few decades!
Her first two practices with people were very hands on, focussing on manual treatment, acupuncture, exercise regimes.
Kristine has a Physiotherapy degree form Cumberland College, Masters degree in Animal Physiotherapy from Queensland University in 2004, Acupuncture Diploma from Acupuncture Colleges in Sydney and Acupuncture (dry needling) Certificates through the Physiotherapy association.
She is a qualified pilates and yoga teacher who has always loved to dance, ride horses, play tennis and and take dogs for walks, To Kristine, movement is an essential key to living a long and fulfilling life.
Continuing education is essential. Kristine has studied with many other physiotherapists, animal physiotherapists, acupuncturists, movement educators.
We offer a wide range of services, including: physiotherapy, hydrotherapy acupuncture for animals. Treatment of: back problems, neurological conditions, pre and post operative cases, old age related diseases, We provide expert advice and the correct exercise...
"We have been sending clients to Kristine for 10 years! She is fabulous and help with numerous aliments. We can not recommend her enough. Give her a go."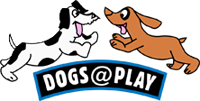 Better Animal Mobility is Our Mission